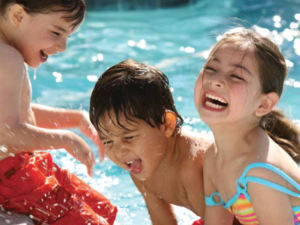 Designing your Affordable Fun  Pool is simple, just start by selecting the pool size you're interested in below. From there, you will be able to add options that are best for your pool!
1. Choose Your Pool Size & Shape
The first step to creating your Affordable Fun Pool is selecting the size and shape from the choices below. This will take you to the Affordable Fun Pool "Options" form for that pool.
2. Fill Out Affordable Fun "Options" Form
Filling out our Affordable Fun Pool form is easy. Just select from the various pool options and accessories, then you will instantly receive your manufacturer suggested retail pricing via email.
3. Submit Your Pool
Submitting our Affordable Fun Pool "Options" form will send an email to one of our Customer Service Specialist to work with you on your purchasing decision. All information is private and will not be shared without your consent.
Design Your Custom
Oval

Pool

Classic design meets contemporary construction.

Our oval pools come in three standard sizes – 18′ x 33′, 15′ x 30′, 12′ x 24′.

Affordable Oval Pool features an elegant design that's perfect for almost any backyard. Click the thumbnail images below to begin creating your Affordable Pool.
Design Your Custom
Round

Pool

Functional and a good fit for a wide variety of yards.

Simplicity and five size options make our custom round pools great for large yards, small lots, and almost everything in between.

Choose from the sizes below to get the perfect pool to transform your backyard.
Design Your Custom
Grecian

Pool

This classic geometric design creates an elegant look.

They are great for people that are looking for a design that's not a traditional as a round or oval pool. Grecian Affordable pools come in four different sizes.
Design Your Custom
Freeform

Pool

Need a flexible solution? We got you covered.

If you have a uniquely shaped space we can construct a pool to fit it.

Just choose a basic size from the choices below and start your journey to a new pool, new backyard, and new lifestyle.
Design Your Custom
Rectangle

Pool

Classic and elegant design that creates a pool with clean straight lines.

Our Rectangle Pool comes with a 90 Degree Corner or 2′ Radius Corner, the choice is yours. Both options come in five standard sizes.